Composite case with integral battery clip storage and carry handle. Twin batteries, connected in either parallel or series to suit the output voltage, give high peak and cranking currents. Fitted with low voltage switch for use when on 24V system rec...
Automotive Tools Battery Care Chargers Emergency Power
Tooled Up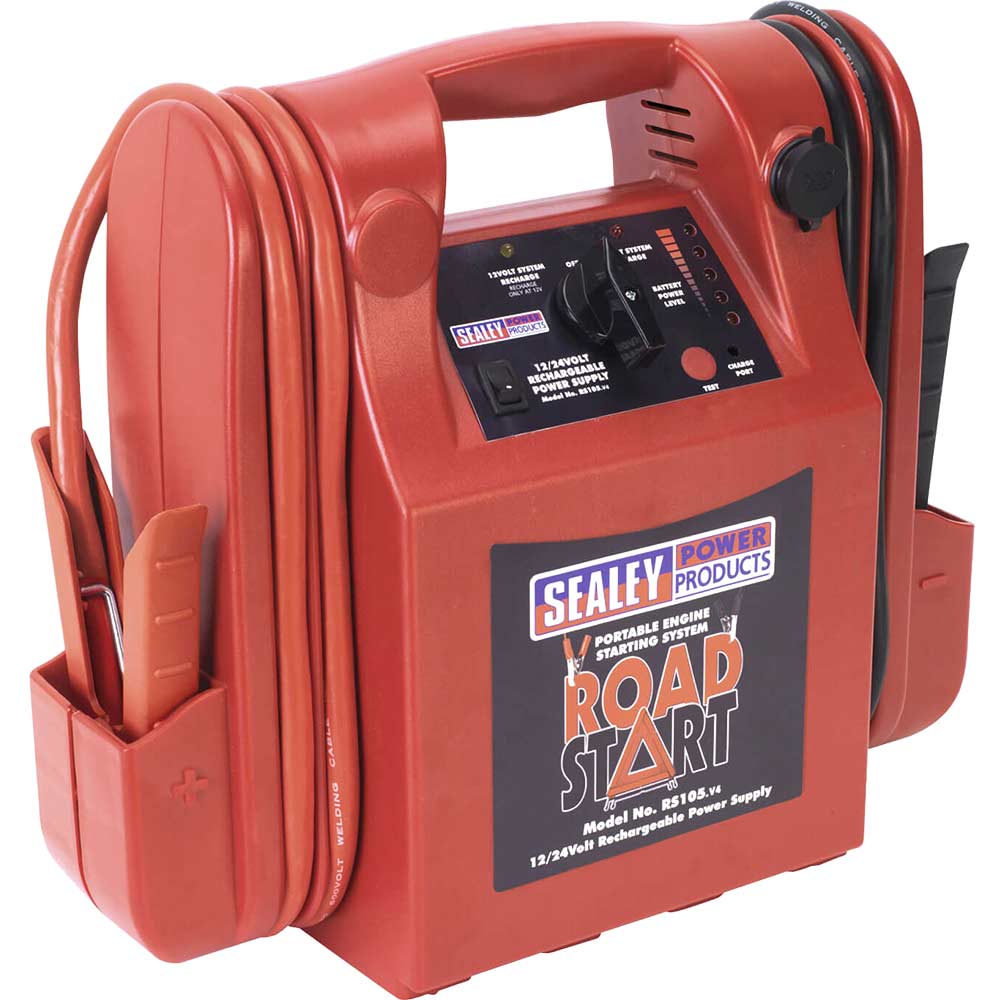 Easy to use but highly innovative jump starter. Can be fully primed in approximately two minutes, and fitted with advanced capacitor technology, which enables the starter to jump-start vehicles up to 6L petrol and 3L diesel. Unlike most chargers on t...
Automotive Tools Battery Care Chargers Emergency Power
Tooled Up