Protects a vehicles bodywork from scratches and spillages whilst undergoing routine maintenance. Fixes to wing with built-in magnetic strips. Half moon cut-out for wheel arch exposure. Wipe clean outer with polypropylene inner.. Size: 820 x 640mm ...
Automotive Tools Bodywork Windscreen Covers Protection
Tooled Up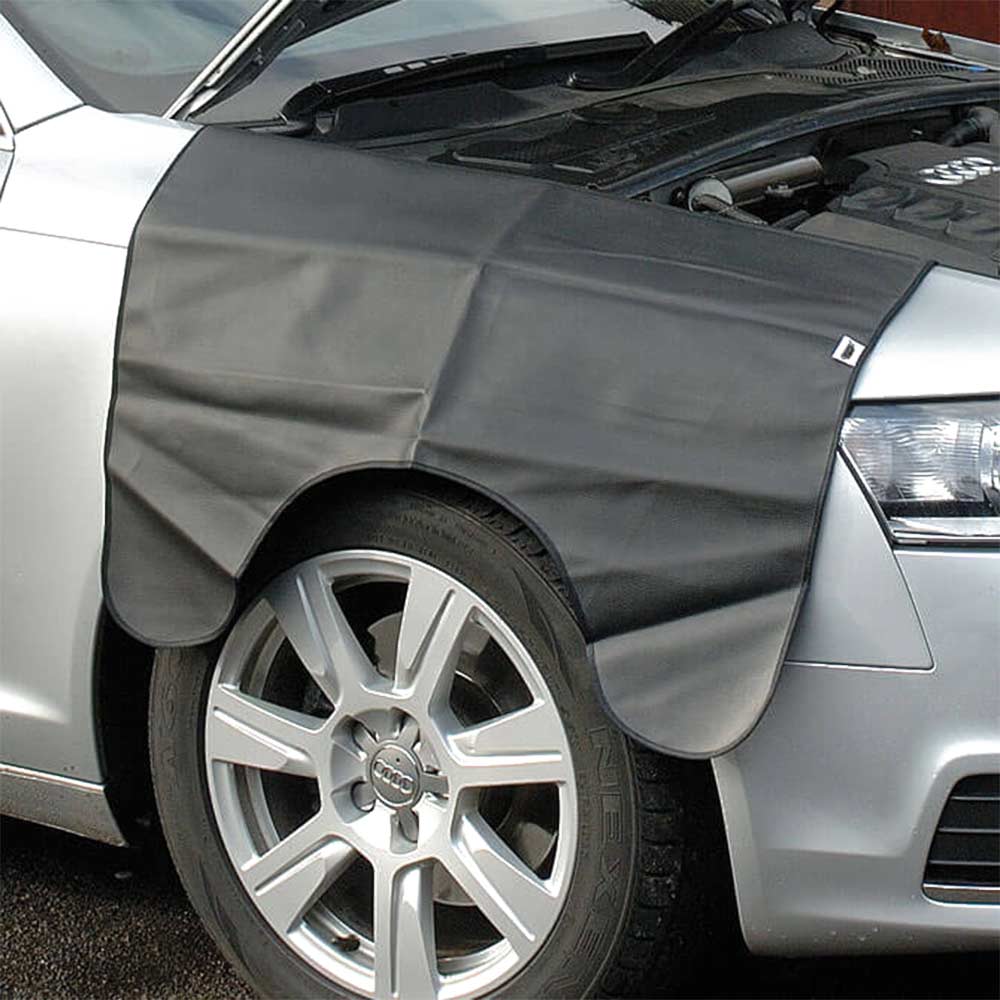 Soft-faced vinyl material prevents scratching and marking of paintwork during servicing. Unique design featuring a cut-out, allowing access to wheel whilst in place. Wing cover can be held in place with eight integral magnets, four suctions grips ...
Automotive Tools Bodywork Windscreen Covers Protection
Tooled Up