B>I>Expert Quality/I>/B>, air operated waste oil drainer with gravity fed reservoir. Fitted with a suction pump for the extraction of oil via the dipstick and a 400mm, 10L collection bowl. Discharge is by air pressure. Fitted with safety valve, 1...
Automotive Tools Lubrication Drainage Oil Drainers
Tooled Up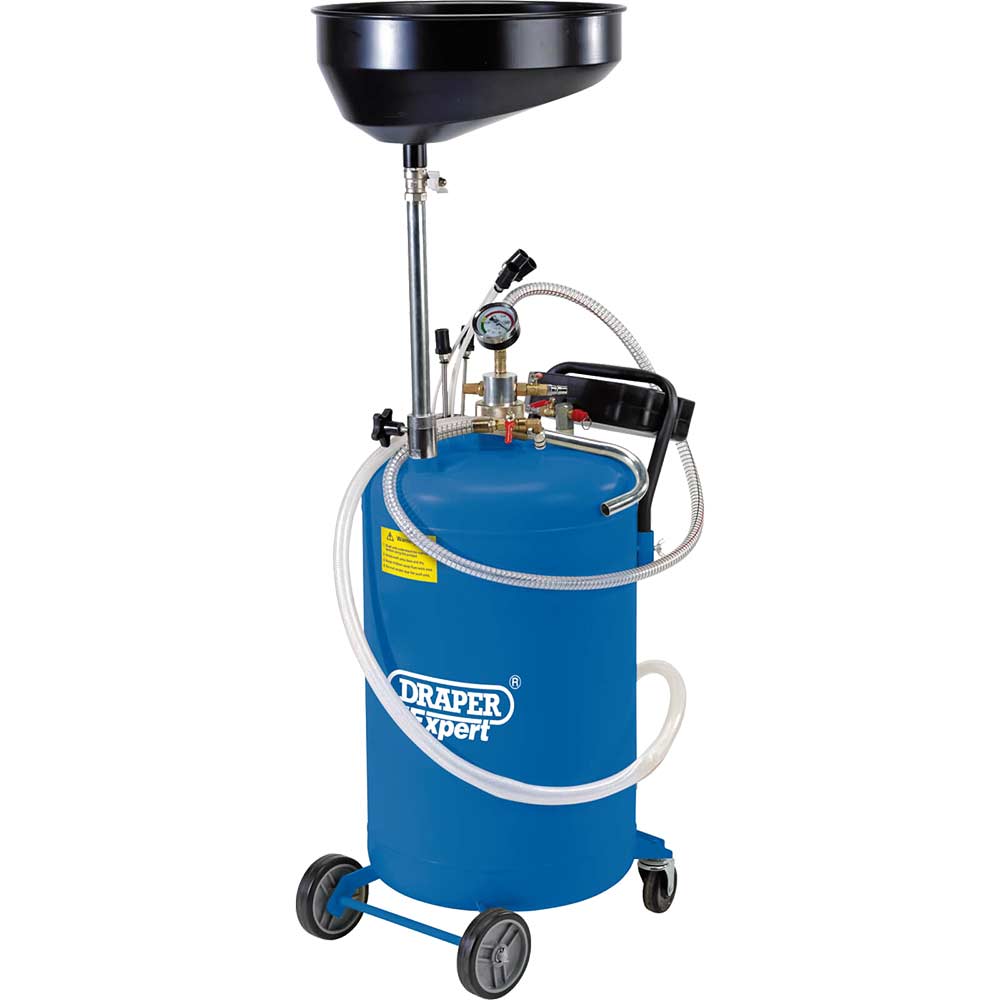 For use in the workshop for the collection of old or contaminated oil during an oil change. The Oil Drainer is wheeled under the sump plug of the vehicle when on an inspection ramp, the plug is removed and the oil flows by gravity into the plastic re...
Automotive Tools Lubrication Drainage Oil Drainers
Tooled Up