The Karcher Professional WVP 10 window and surface cleaner is a wet vac which enables quick and effective cleaning of flat surfaces. Designed for professional use, this robust and lightweight tool is ideal for sucking spillages or cleaning liquids of...
Cleaning Drainage Car Window Cleaning Window Vacs
Tooled Up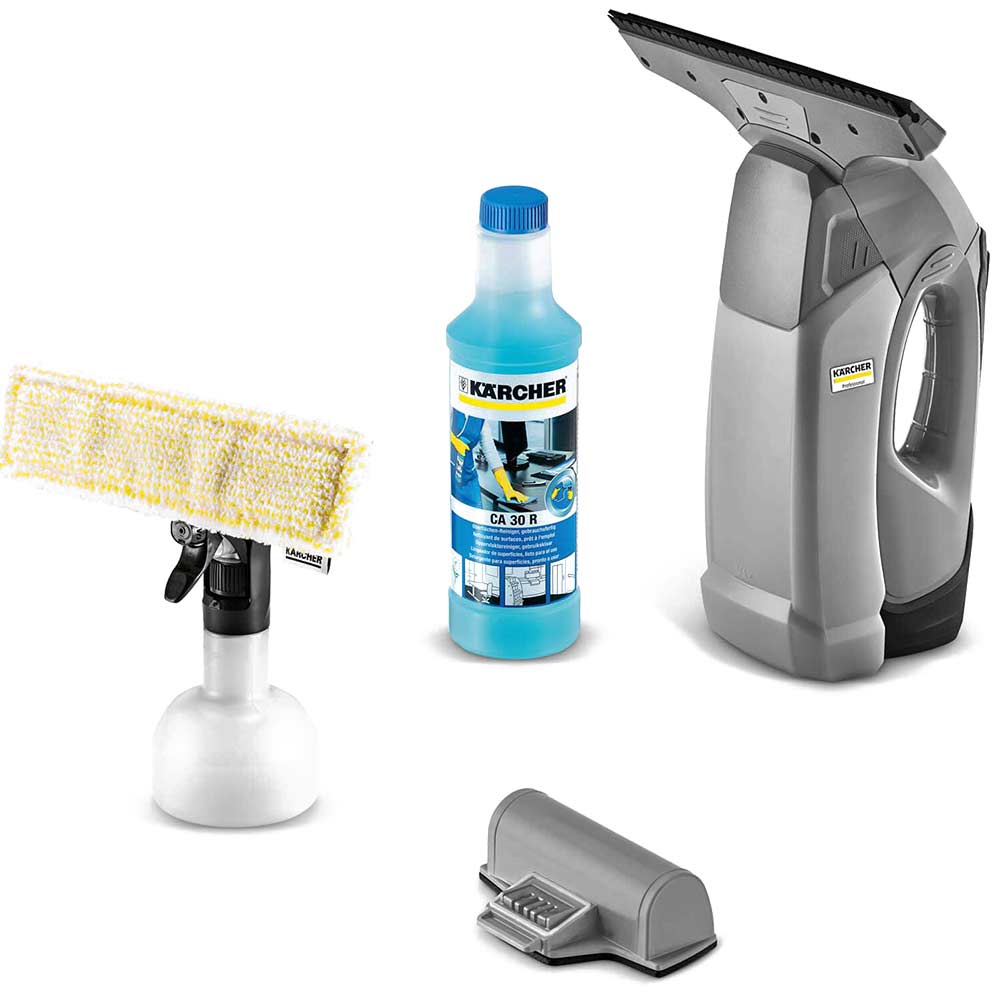 The karcher WV2 Plus kit provides an innovative solution for window, glass and tile cleaning around your home. Consisting of a WV2 cordless rechargeable window vac and a 2 in 1 spray bottle and microfibre cloth holder, this handy tool kit is designed...
Cleaning Drainage Car Window Cleaning Window Vacs
Tooled Up