For completely thorough pressure washer cleaning of your motorbike, Karcher have introduced the motor bike cleaning accessory kit. Included in the set is a short two way spray lace, for adaptable close up cleaning, a wheel wash brush, with 360° w...
Cleaning Drainage Pressure Washers Accessory Kits
Tooled Up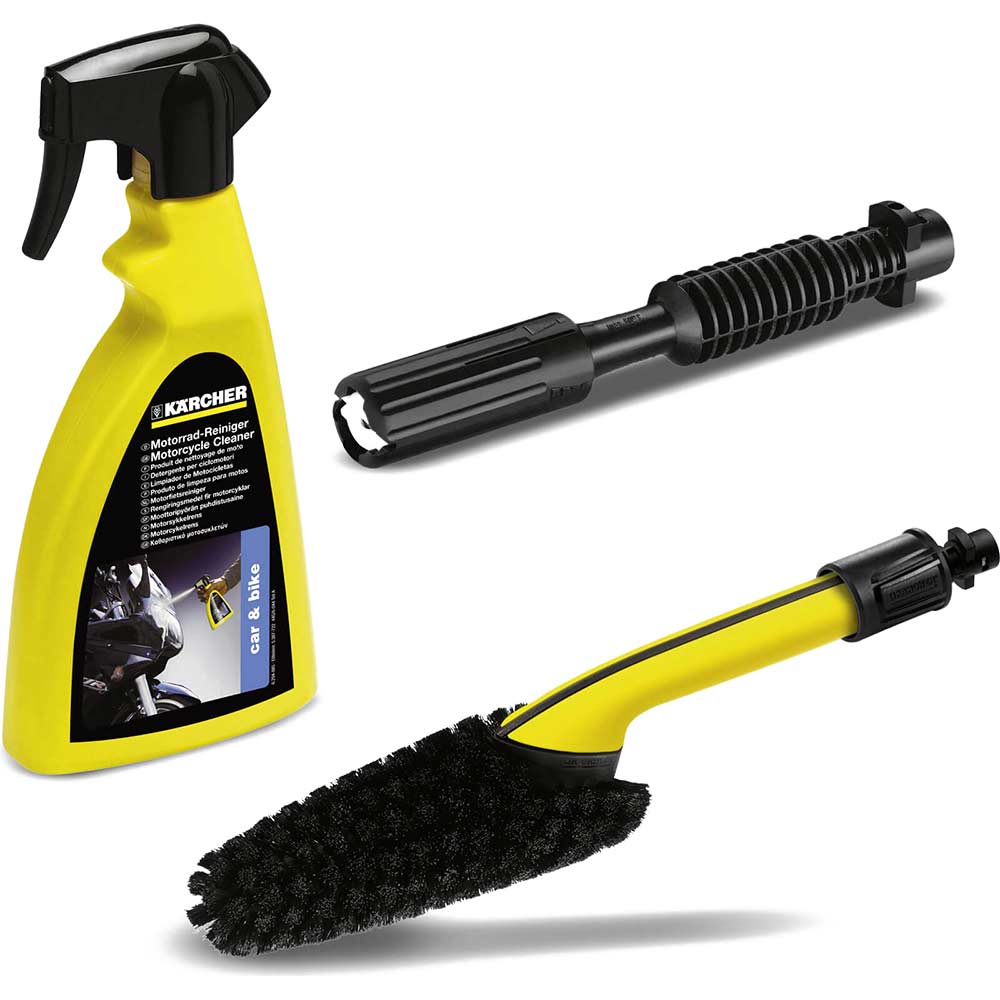 Three nozzles in base of broom give a larger cleaning area than a standard single nozzle. Flexible squeegee removes excess water and dirt whilst still in use. Supplied with lance extension and adaptors allowing broom to be used with other brands o...
Cleaning Drainage Pressure Washers Accessory Kits
Tooled Up