This useful tool works by both lifting and supporting doors when they are being hung - leaving both hands free to adjust hinges and use tools.It has a robust steel construction, a roller pivot for easy positioning and a long lever for easy l...
Decorating Tiling Tools Door Lifters
Tooled Up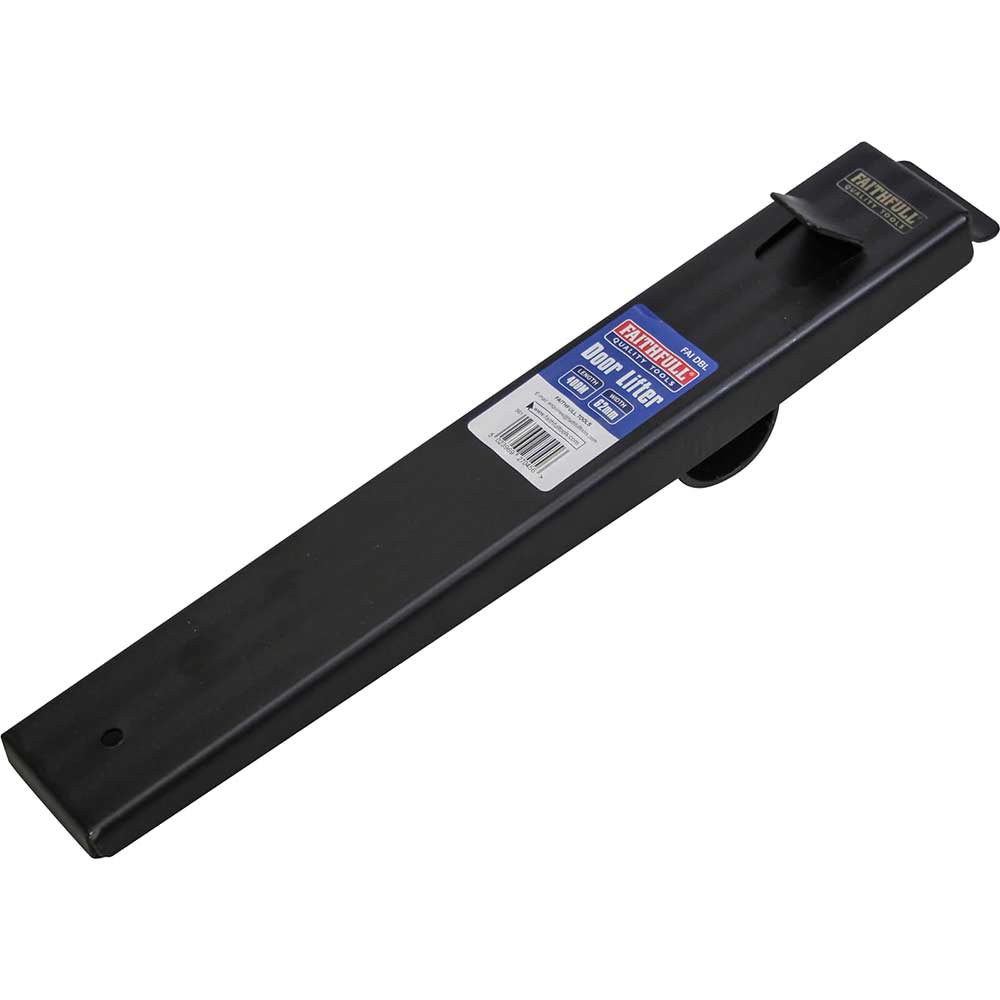 A clever design which enables you to lift, swivel and position with one foot. Ideal for use on doors, large panels or boards. It is of robust construction and has a non-slip foot pad. Working load: 75kg (165lb)....
Decorating Tiling Tools Door Lifters
Tooled Up