For telephone and computer network installation and maintenance. Terminates wire and cuts off excess. Suitable for all CW1308 telecom cable. Cable locking, insertion blades and cable shears included....
Electrical Telephone Cables Accessories
Tooled Up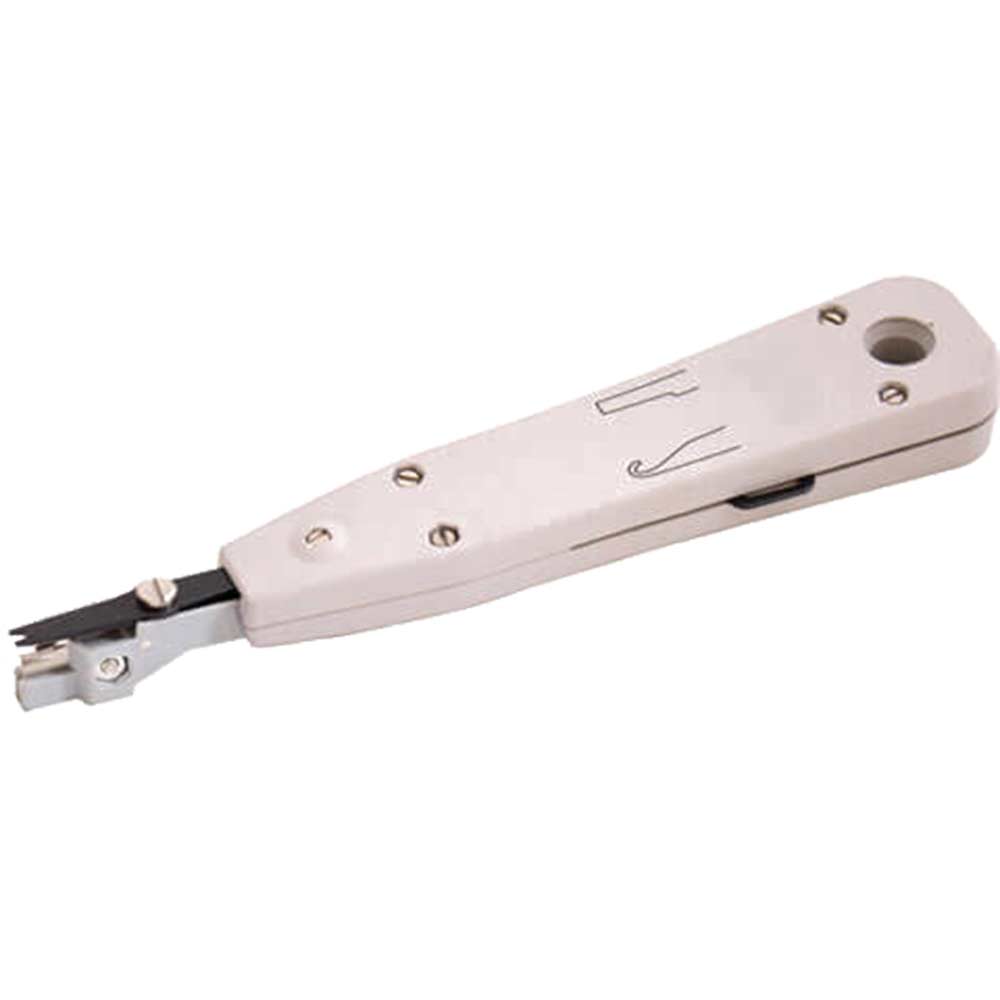 For the fast and secure seating of data wires into terminals - automatically seats and trims excess wires during punch down action. Suitable for a wide range of terminal blocks, including KRONE and similar. The handle includes wire extractor hook and...
Electrical Telephone Cables Accessories
Tooled Up