The SMJ Basix 24hr Mechanical Plug-In Timer is great for home automation when at home and security when away. This 24hr mechanical timer has 96 on/off cycles per day for complete control. Easy to control with each segment representing 15 minutes. ...
Electricial Timers Mechanical Timers
Tooled Up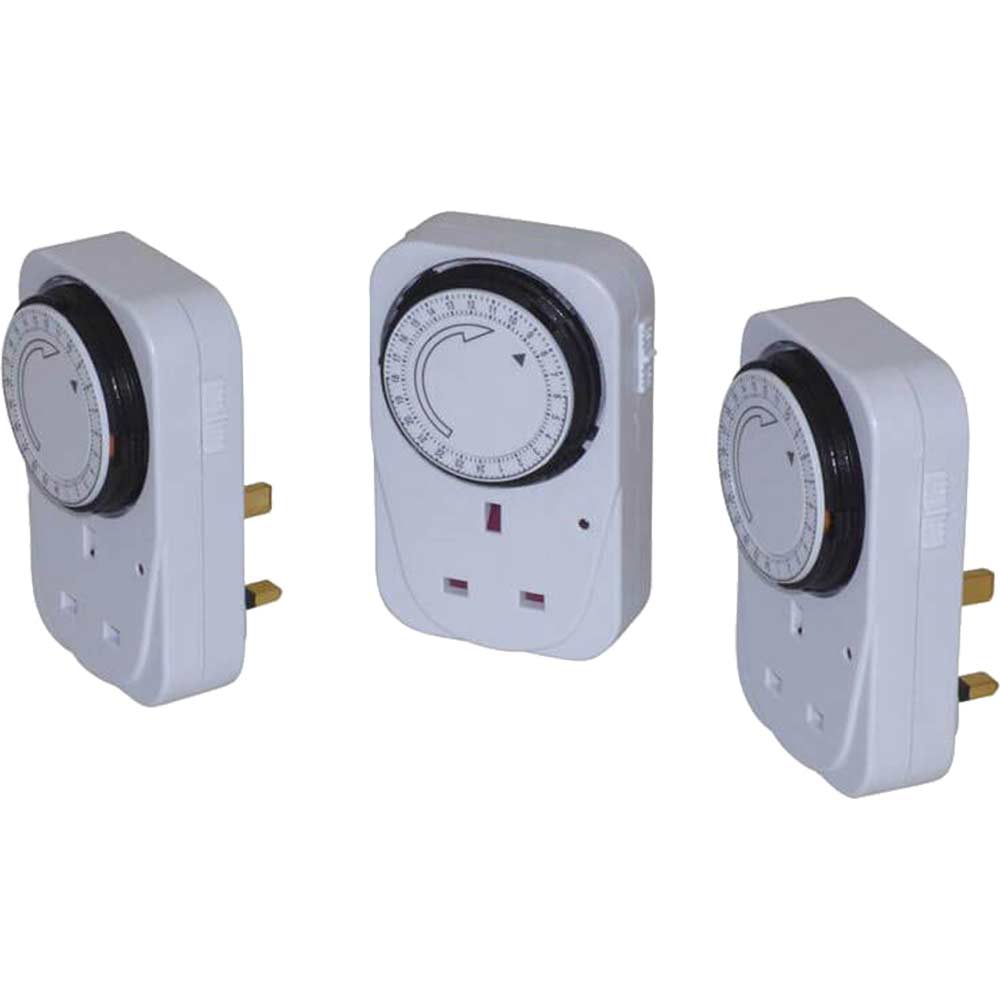 48 on/off settings per 24 hours. Minimum setting time 30 minutes. Manual override switch. Rated 8A/2000W. Correctly used this timer can save the user energy and money. in threes....
Electricial Timers Mechanical Timers
Tooled Up