One of a comprehensive range of high quality accessories for Model No. SM2502 mini drill/milling machine. Comprehensive range of T-nuts, screws and clamps suitable for attachment to slots in milling table. Fits other popular makes of drilling/mill...
Engineering Tools Milling Tools Milling Clamps
Tooled Up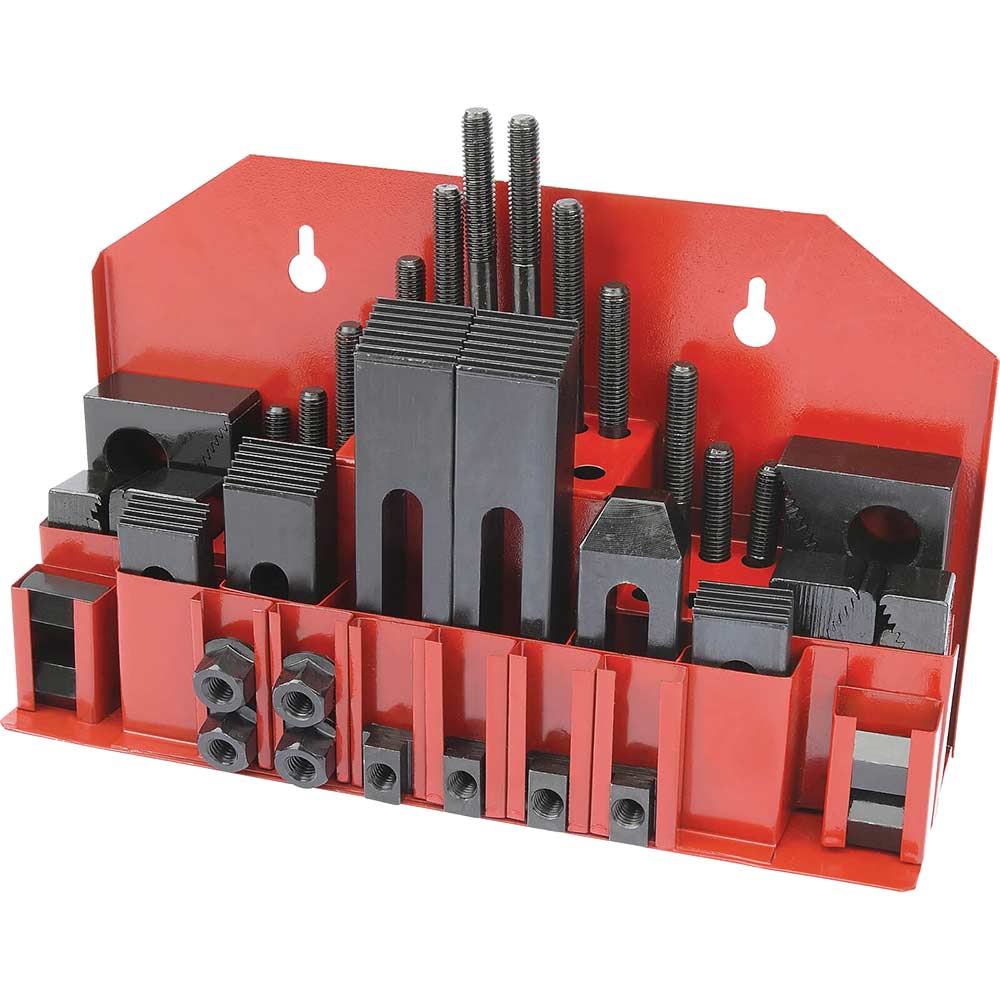 Ensures the firm clamping of most sizes of workpiece whilst drilling and milling. T-Nuts and screws suitable for attachment to slots in drilling/milling table. Fits most popular makes of drilling/milling machines. Model No SM25/52T Nett Weight...
Engineering Tools Milling Tools Milling Clamps
Tooled Up