Plasplugs® Super Toggle Fixings with expanding wings, which spread load over a wide area. Ideal for overhead applications, especially for lathe, plaster and plasterboard. Typical applications: wall clocks, shelving units, wall cabinets, bathro...
Fixings Fasteners Masonry Fixings Hollow Wall Anchors
Tooled Up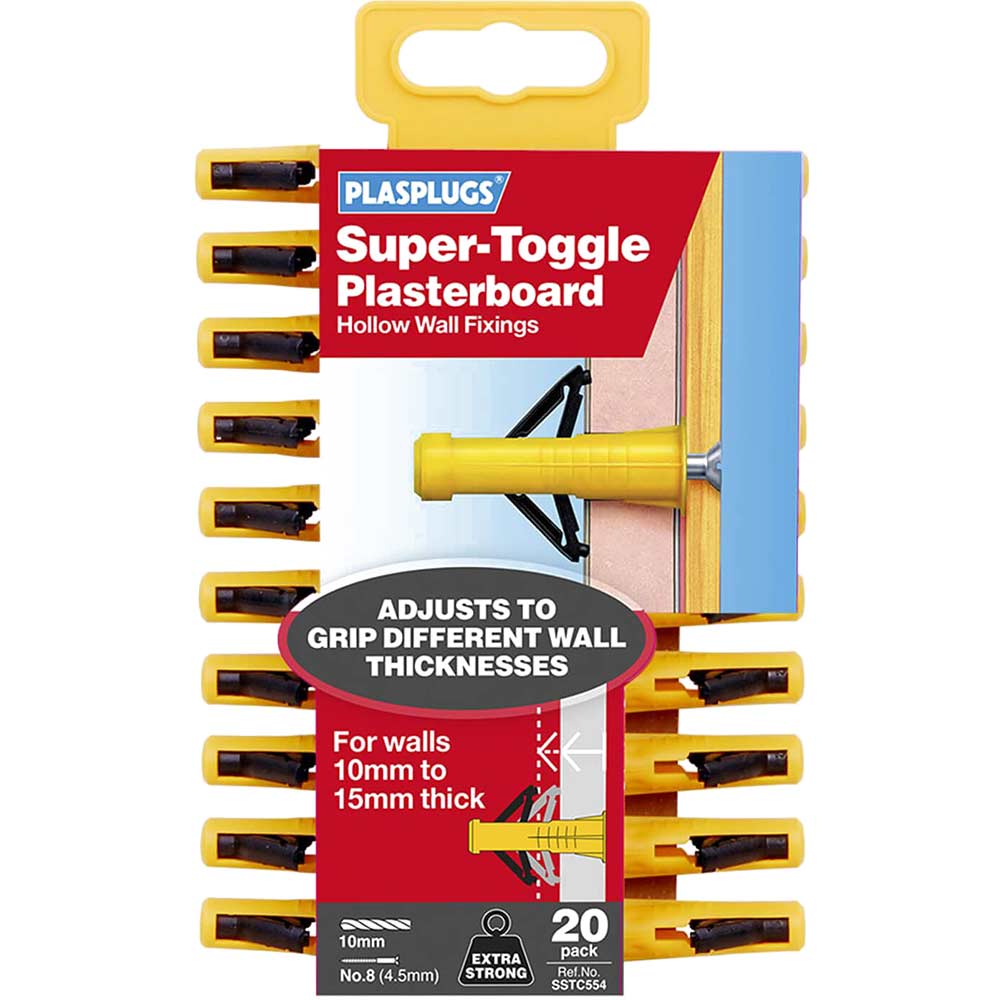 Fixing heavy objects securely in a variety of board materials. Fixtures can be removed and refitted, eg when moving radiators for redecoration. Can be secured using slotted or Pozi Driv screwdriver.Suitable for use in:Plasterboard, Hardboard & Plywoo...
Fixings Fasteners Masonry Fixings Hollow Wall Anchors
Tooled Up